Dubai
Luxury holidays to Dubai cast a magic spell with the city's stunning trappings that enthral one to the hilt. While Jumeirah Beach enamours sun-worshippers seeking a perfect beach escape, Dubai Creek offers a rendezvous with the city's old world charm from aboard the lavish dhows. The spectacular World and the Palm Islands, the imposing Grand and Jumeirah Mosques, the Dubai Museum in the Al Fahidi Fort, and Children's City are among some of the must see sights on holidays to Dubai. The restored Bastakiya district featuring the quaint local houses, art galleries, cafes, Saturday street market and much more lets one explore . . .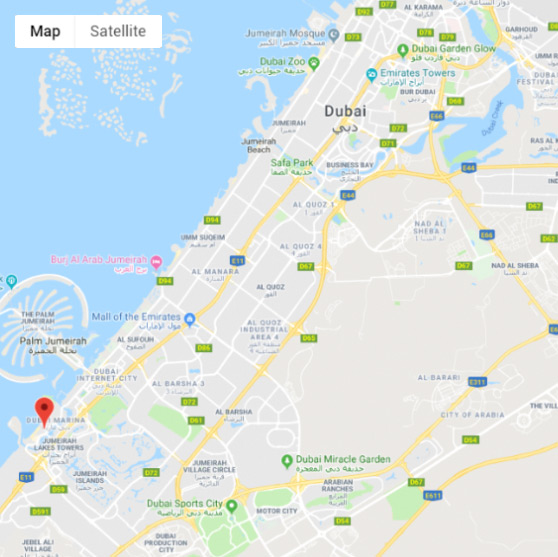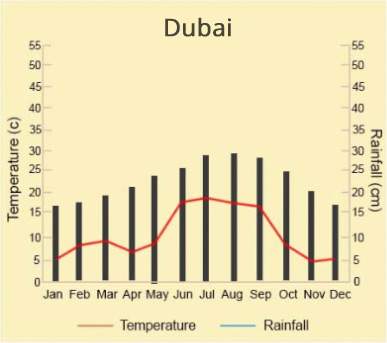 Climate and Best Time to Visit
The best time to visit Dubai is from November to March. Weather-wise, Dubai really only experiences two seasons: hot and hotter. During the winter months, the city sees blue skies and primo beach weather. However, this is also peak tourist season, so expect plenty of company on Jumeirah Beach.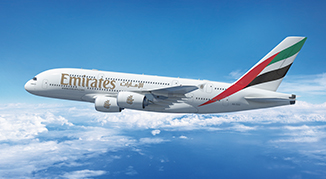 from £588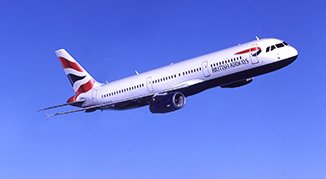 from £588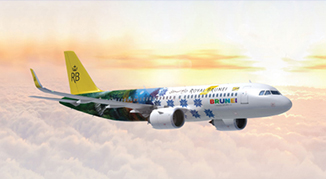 from £588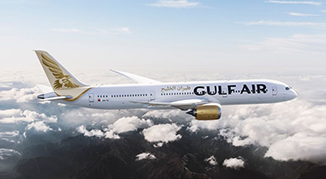 from £588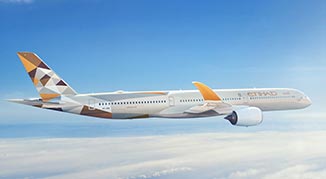 from £588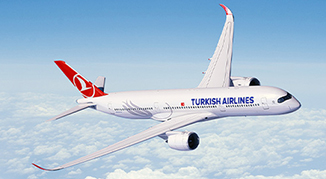 from £588
from £588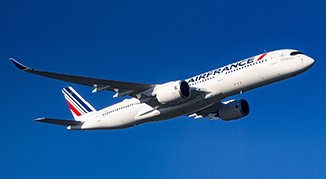 from £588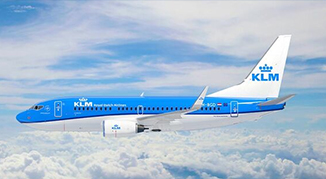 from £588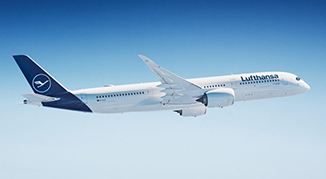 from £588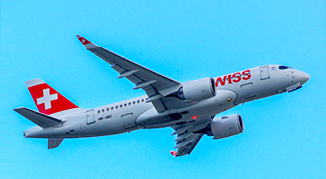 from £588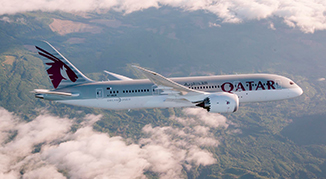 from £588
Things To Do in Dubai
Dubai is a city that offers many attractions and sites for all types of travellers. Here you can go up the world's tallest tower or head for a cultural night out at the theatre, swim with dolphins, explore heritage sites, go on a safari out into the sand dunes or even try out indoor skiing. The list is endless, and you will certainly enjoy plenty of things to do and see.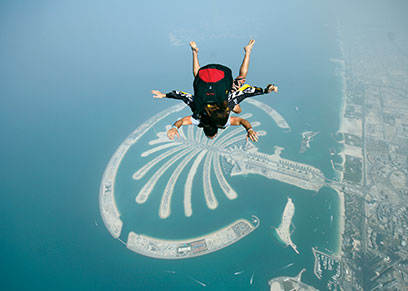 Skydive Dubai
If you have ever thought about trying out skydiving, Dubai might be a place well-equipped to become the site for this adventure of a lifetime. With some of the most magnificent views in the world, Dubai is an amazing sight to behold on your way down.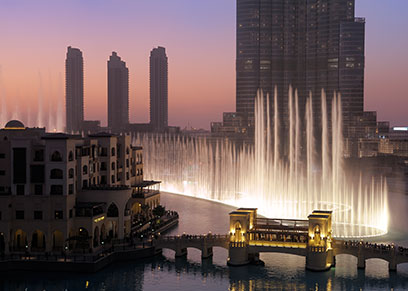 The Dubai Fountains
Located next to one of the highest buildings in the world, the Dubai Fountain puts up a fantastic water and light show that is largest of its kind. It should not be missed while visiting Dubai. Afternoon (13.00-13.30, Fridays 13.30-14.00) and evening shows (18.00-23.00, every half hour) are held daily.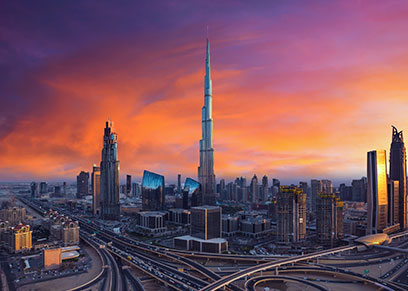 Burj Khalifa
At 829.8 meters high, the magnificent Burj Khalifa is a Dubai development that has held the title of world's tallest building for nearly a decade. Visitors are welcome to take the world's fastest elevator to reach the panoramic observation deck at the tower's top.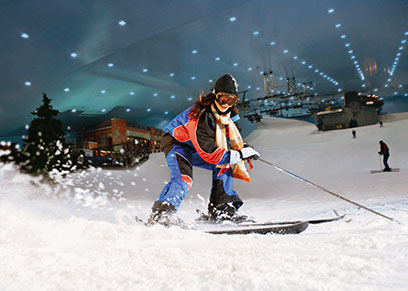 Ski Dubai
Ski Dubai is located inside Dubai Mall of the Emirates and is the world's third largest indoor ski slope. In addition, it is also the first one to open in the Middle East. Here you will find a chair lift, a t-bar, a café and 6,000 tons of snow. You can even experience close encounters with snow penguins.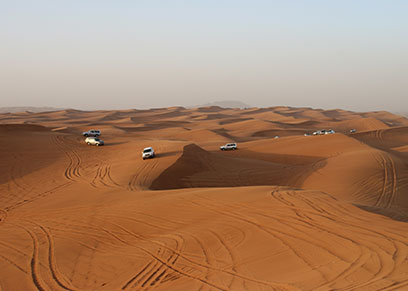 Desert Safari
A Dubai must-do is a four-wheel driving excursion out into the sand dunes. Stops that let you discover some of the wildlife are made along the way. More likely, the drivers will race each other up and down seemingly impossible slopes. The day's excitement ends with a barbecue under the stars. Dubai Evening Safari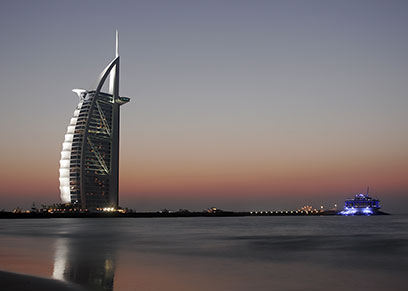 The Tower Of Arabs (Burj Al Arab)
If you are not staying at this hotel, there is only one way to get in: book a breakfast, brunch, afternoon tea, lunch or dinner at the restaurants inside the hotel. These won't come cheap (this is a "seven-star" hotel), but it will definitely be worth the money. Burj Al-Arab has grown to become a signature landmark of Dubai.
Why book with FlySharp?
FlySharp stands for reliability, we offer honest fares at great prices powered by cutting-edge technology and round-the-clock dedicated customer support. We have flight deals direct with all major airlines for destinations spanning the globe, no middleman, just great value fares and reliable support. FlySharp is a trading name of Southall Travel, proudly the UK's largest independent travel agent!

Fully licenced and bonded with IATA and ATOL
Book with Confidence – https:// secure site
Best deals Guaranteed
24/7 Dedicated Customer Support
Backed by Southall Travel
Flysharp © Copyright 2019. All rights reserved Many of the flights and flight-inclusive holidays on this website are financially protected by the ATOL scheme. But ATOL protection does not apply to all holiday and travel services listed on this website. Please ask us to confirm what protection may apply to your booking. If you do not receive an ATOL Certificate then the booking will not be ATOL protected. If you do receive an ATOL Certificate but all the parts of your trip are not listed on it, those parts will not be ATOL protected. If you have booked a flight only where the ticket is not issued immediately, your flight will be protected under our ATOL. Please see our booking conditions for information, or for more information about financial protection and the ATOL Certificate go to www.atol.org.uk/ATOLCertificate Book with Confidence. We are a Member of ABTA which means you have the benefit of ABTA's assistance and Code of Conduct. We provide financial protection for your money when you buy a package holiday. If you buy other travel arrangements such as accommodation only this protection doesn't apply.